PLDI 2014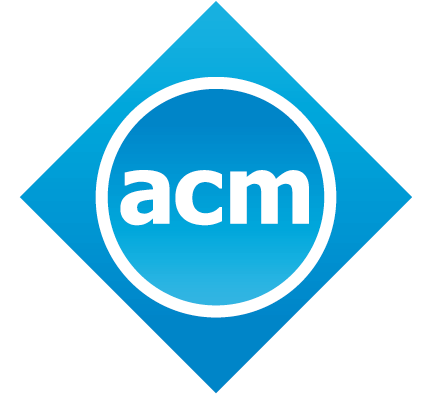 Edinburgh, UK
9 June 2014 -- 11 June 2014

About PLDI
PLDI 2014 is the 35th annual ACM SIGPLAN conference on Programming Language Design and Implementation.
PLDI is a forum where researchers, developers, educators, and practitioners exchange information on the latest practical and experimental work in the design and implementation of programming languages.
PLDI seeks original research papers that focus on the design, implementation, development, and use of programming languages.
PLDI emphasizes innovative and creative approaches to compile-time and runtime technology; novel language designs and features; and results from implementations.
The conference itself will be held Monday through Wednesday June 9-11. We currently expect tutorials on the preceding Sunday, and a number of co-located conferences on the following Thursday and Friday.
Practices of PLDI
The document Practices of PLDI describes the contract between PLDI organizers and the broader community. The document was approved in June 2013. The Chair of the PLDI Steering Committee has the source for the document and is responsible for maintaining it in consultation with the PLDI Steering Committee and the broader community.
Call for papers
PLDI is a forum for the exchange of information on programming languages, their design, implementation, development, and use. PLDI emphasizes innovative and creative approaches to compile-time and runtime technology, novel language designs and features, and results from implementations. Papers are solicited on, but not limited to, the following topics:
Language designs and extensions
Static and dynamic analysis of programs
Domain-specific languages and tools
Type systems and program logics
Program transformation and optimization
Checking or improving the security or correctness of programs
Memory management
Parallelism, both implicit and explicit
Performance analysis, evaluation, and tools
Novel programming models
Debugging techniques and tools
Program understanding
Interaction of compilers/runtimes with underlying systems
Program synthesis
Important Dates
Abstracts: November 8th,2013 AoE (Anywhere on Earth)
Submission: November 15th,2013 AoE (Anywhere on Earth)
Rebuttals: January 16-20th

(UPDATED)

Notification: February 5th, 2014
Submissions must be in ACM proceedings format, 9-point type, and may not exceed 10 pages (all inclusive). Word and LaTeX templates for this format are available at
http://www.sigplan.org/authorInformation.htm
Submissions must be in PDF and printable on US Letter and A4 sized paper. The link for submitting papers is
http://cyberchairpro.borbala.net/pldipapers/submit/
To enable double-blind reviewing, author names and their affiliations must be omitted from submissions, and references to related work by the authors should be in the third person (e.g., not "We build on our previous work ..." but rather "We build on the work of ..."). However, nothing should be done in the name of anonymity that weakens the submission or makes the job of reviewing the paper more difficult (e.g., important background references should not be omitted or anonymized). If you have questions about the logistics for the double-blind reviewing process, please look at the FAQ page.
Papers must describe unpublished work that is not currently submitted for publication elsewhere as discussed at
http://www.sigplan.org/Resources/Policies/Republication.


Authors of accepted papers will be required to sign an ACM copyright release.
Evaluation Criteria
The program committee and the external review committee will evaluate the technical contribution of each submission as well as its general accessibility to the PLDI audience. Papers will be judged on significance, originality, and clarity. The paper must be organized so that it is easily understood by an audience with varied expertise. The paper should clearly identify what has been accomplished, why it is significant, and how it relates to previous work.
Artifact Evaluation Process
| | |
| --- | --- |
| | Authors of papers accepted papers will be invited to formally submit these supporting materials to the Artifact Evaluation process. The Artifact Evaluation process, also new this year, is run by a separate committee whose task is to assess how the artifacts support the work described in the papers. This submission is voluntary and will not influence the final decision regarding the papers. Papers that go through the Artifact Evaluation process successfully will receive a seal of approval printed on the papers themselves. Additional information is to be found on the PLDI AEC web page. |
Authors of accepted papers are encouraged to make these materials publicly available upon publication of the proceedings, by including them as "source materials" in the ACM Digital Library.
TOPLAS session
This year's PLDI will include a session presenting recent TOPLAS papers. Original papers submitted to TOPLAS before September 1, 2013 can be considered for presentation at PLDI 2014; authors should put a note in their cover letter to indicate interest. These papers will not appear in the PLDI proceedings. For more information, see
http://compilers.cs.ucla.edu/toplas/index.html
Call for workshops and tutorials
Proposals are invited for workshops and tutorials to be co-located with PLDI 2014. Events can either be sponsored by SIGPLAN or supported through in-cooperation status. The preference is for one-day workshops and half-day tutorials, but other schedules can also be considered. Tentatively, tutorials will be held on June 8th and workshops will be held on June 12-14th.
Student research competition
The student research competition provides an opportunity for graduate and undergraduate students attending PLDI 2014 to present their research work in the area of programming language design and implementation. The goal is to give students a forum to discuss their research with experts in their field, and to help them sharpen their research and communication skills.
Organizers
General Chair: Michael O'Boyle
Program Committe Chair: Keshav Pingali
Student Research Chair: Isil Dillig
Workshop and Tutorial Chair: Xiangyu Zhang
Local Arrangements Chair: Hugh Leather , Freddie Qu
Financial Chair: Vijay Nagarajan
Sponsorship Chair: Santosh Nagarakatte
Publicity Chair: Manu Sridharan
Web Chair: Cheng-Chieh Huang

Program Committee
| | | |
| --- | --- | --- |
| Jade Alglave | | University College London |
| Steve Blackburn | | Australian National University |
| Martin Burtscher | | Texas State University, San Marcos |
| Calin Cascaval | | Qualcomm |
| Albert Cohen | | INRIA, Paris |
| William Cook | | University of Texas, Austin |
| John Field | | Google |
| Jeff Foster | | University of Maryland, College Park |
| Ganesh Gopalakrishnan | | University of Utah |
| R. Govindarajan | | Indian Institute of Science, Bangalore |
| Dan Grossman | | University of Washington, Seattle |
| Gao Guang-Rong | | University of Delaware |
| Sumit Gulwani | | Microsoft Research |
| Mary Hall | | University of Utah |
| Paul H J Kelly | | Imperial College, London |
| Shriram Krishnamurthi | | Brown University |
| Milind Kulkarni | | Purdue University |
| Scott Mahlke | | University of Michigan, Ann Arbor |
| Rupak Majumdar | | MPI-SWS, Saarbrücken |
| Roman Manevich | | Ben-Gurion University of the Negev |
| Vijay Menon | | Google |
| Anders Møller | | Aarhus University |
| Iulian Neamtiu | | University of California, Riverside |
| David Padua | | University of Illinois, Urbana-Champaign |
| Madhusudan Parthasarathy | | University of Illinois, Urbana-Champaign |
| Keshav Pingali | | University of Texas, Austin |
| Shaz Qadeer | | Microsoft Research |
| Noam Rinetzky | | Tel-Aviv University |
| Atanas Rountev | | Ohio State University, Columbus |
| Koushik Sen | | University of California, Berkeley |
| Xipeng Shen | | College of William and Mary |
| Armando Solar-Lezama | | MIT |
| Mandana Vaziri | | IBM Research |
| David Walker | | Princeton University |
| Feng Xiaobing | | Institute of Computing Technology, Beijing |
| Ben Zorn | | Microsoft Research |
External Review Committee
| | | |
| --- | --- | --- |
| Jose Nelson Amaral | | University of Alberta, Canada |
| Saman Amarasinghe | | MIT |
| Ioana Baldini | | IBM |
| Denis Barthou | | LaBRI, France |
| Emery Berger | | University of Massachusetts, Amherst |
| Eric Bodden | | Technische Universitat Darmstadt |
| Ras Bodik | | University of California, Berkeley |
| Michael Bond | | Ohio State University |
| Uday Bondhugula | | IISc, Bangalore |
| Edwin Brady | | University of St. Andrews, UK |
| Swarat Chaudhuri | | Rice University |
| Stephen Chong | | Harvard University |
| Ravi Chugh | | University of California, San Diego |
| Alastair Donaldson | | Imperial College |
| Faith Ellen | | University of Toronto, Canada |
| Michael Emmi | | LIAFA, France |
| Michael Ernst | | University of Washington, Seattle |
| Azadeh Farzan | | University of Toronto, Canada |
| Min Feng | | NEC Labs |
| Matthew Fluet | | Rochester Institute of Technology |
| Nate Foster | | Cornell University |
| Franz Franchetti | | Carnegie Mellon University |
| Maria Garzaran | | University of Illinois, Urbana-Champaign |
| Arjun Guha | | University of Massachusetts, Amherst |
| Aarti Gupta | | NEC Labs |
| Rajiv Gupta | | University of California, Riverside |
| Ben Hardekopf | | University of California, Santa Barbara |
| Shan Shan Huang | | LogicBlox |
| Marieke Huisman | | University of Twente |
| Viktor Kuncak | | EPFL, Switzerland |
| Patrick Lam | | University of Waterloo, Canada |
| Calvin Lin | | University of Texas at Austin |
| Shan Lu | | University of Wisconsin |
| Andrew Lumsdaine | | Indiana University |
| Mark Marron | | Microsoft Research |
| Eric Mercer | | Brigham Young University |
| Matthias Meyer | | University of Stuttgart |
| Sam Midkiff | | Purdue University |
| Hanspeter Mossenbock | | Johannes Kepler Universitat Linz |
| Madan Musuvathi | | Microsoft Research |
| Todd Mytkowicz | | Microsoft Research |
| Vijay Nagarajan | | University of Edinburgh |
| Rupesh Nasre | | IIT, Madras |
| John Owens | | University of California, Davis |
| Prakash Panangaden | | McGill University, Canada |
| Ruzica Piskac | | MPI-SWS |
| Rodric Rabbah | | IBM |
| Lawrence Rauchwerger | | Texas A&M University |
| Grigore Rosu | | University of Illinois, Urbana-Champaign |
| Andrey Rybalchenko | | Technische Universitat Munchen |
| P. Sadayappan | | Ohio State University |
| Caitlin Sadowski | | Google |
| Michael Scott | | University of Rochester |
| Tatiana Shpeisman | | Intel |
| Stephen Siegel | | University of Delaware |
| Yannis Smaragdakis | | University of Athens, Greece |
| Olivier Tardieu | | IBM |
| Zachary Tatlock | | University of Washington |
| Ankur Taly | | Google |
| Tijs van der Storm | | CWI, Netherland |
| Kapil Vaswani | | Microsoft Research |
| Martin Vechev | | ETH, Switzerland |
| Cheng Wang | | Intel |
| Harry Xu | | University of California, Irvine |
| Eran Yahav | | Technion, Israel |
| Antonia Zhai | | University of Minnesota |
Sponsors
PLDI 2014 is sponsored by ACM SIGPLAN: