Bayes-250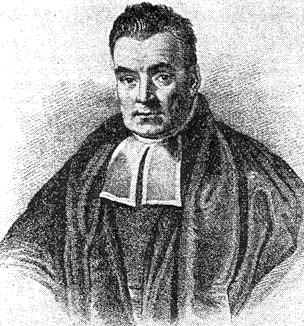 This is a special research workshop to mark the 250th anniversary of the death of Rev Thomas Bayes. Bayes was a student of the University of Edinburgh from 1719 to c. 1722. The theme of the workshop is all aspects of the research area that has come to be known as Bayesian statistics.
The workshop will be held from Mon 5 Sept to Wed 7 Sept, 2011.
Professor David Dunson (Duke University, North Carolina, USA) has kindly agreed to give a keynote lecture.
Also, Professor David Spiegelhalter FRS (University of Cambridge) will give a lecture on Bayesian methods aimed at the general public. The lecture will be held on the evening of Monday 5th September. All attending the workshop are invited to attend.
The video for David Spielgelhalter's lecture is now available:
Venue
The workshop will be held in the Informatics Forum, 10 Crichton St, Edinburgh. Directions to the Informatics Forum are available.
Schedule
A draft of the workshop programme is now available. We will start after lunch on the Monday (at 1:50pm) and end by lunchtime on Wednesday.
Accommodation
Participants will need to arrange their own accomodation. Here are two lists of suggested hotels:
Food / Drink
We will provide lunch on Tuesday and Wednesday. Dinner is on your own. You may find this list of restaurants and pubs useful. Many of these places are listed in this Google map of Edinburgh which was prepared for a different conference.
Wireless Access
Wireless Internet access will be available to all participants. Instructions for accessing the wireless network will be made available at the workshop.
Travel Information
Participants will need to make their own travel arrangements. Information about travel to and from Edinburgh Airport is available. A taxi to the city centre from the airport costs about 15GBP to 20GBP one way. There is also an excellent express bus from the airport called Airlink that terminates in the city centre and costs 6GBP for a return journey. The journey to the airport requires approximately 30 minutes from the city centre.
By train the nearest station is Edinburgh Waverley. See National Rail Enquiries for train information.
Historical Information
There are several good biographical sources about Bayes. One reference that is enjoyable to read is D. R. Bellhouse, 2004, The Reverend Thomas Bayes, FRS: A Biography to Celebrate the Tercentenary of His Birth, Statistical Science 19 (1): 3–43.
Additionally, you may also enjoy reading the paper that started it all: Thomas Bayes, 1763, An Essay towards Solving a Problem in the Doctrine of Chances, Philosophical Transactions of the Royal Society of London, 53, 370–418. For easier reading this has been reprinted with modern typography in Biometrika, 45(3/4), 293–315, 1958, with a biographical note by G.A. Barnard.
Attendance
Participation is by invitation only. The formal application process has closed. If you wish to attend, you can try emailing the organisers (see below), but unfortunately we cannot guarantee that we will have space for additional attendees.
Organisers
Email the organisers at bayes-250@inf.ed.ac.uk
Funding